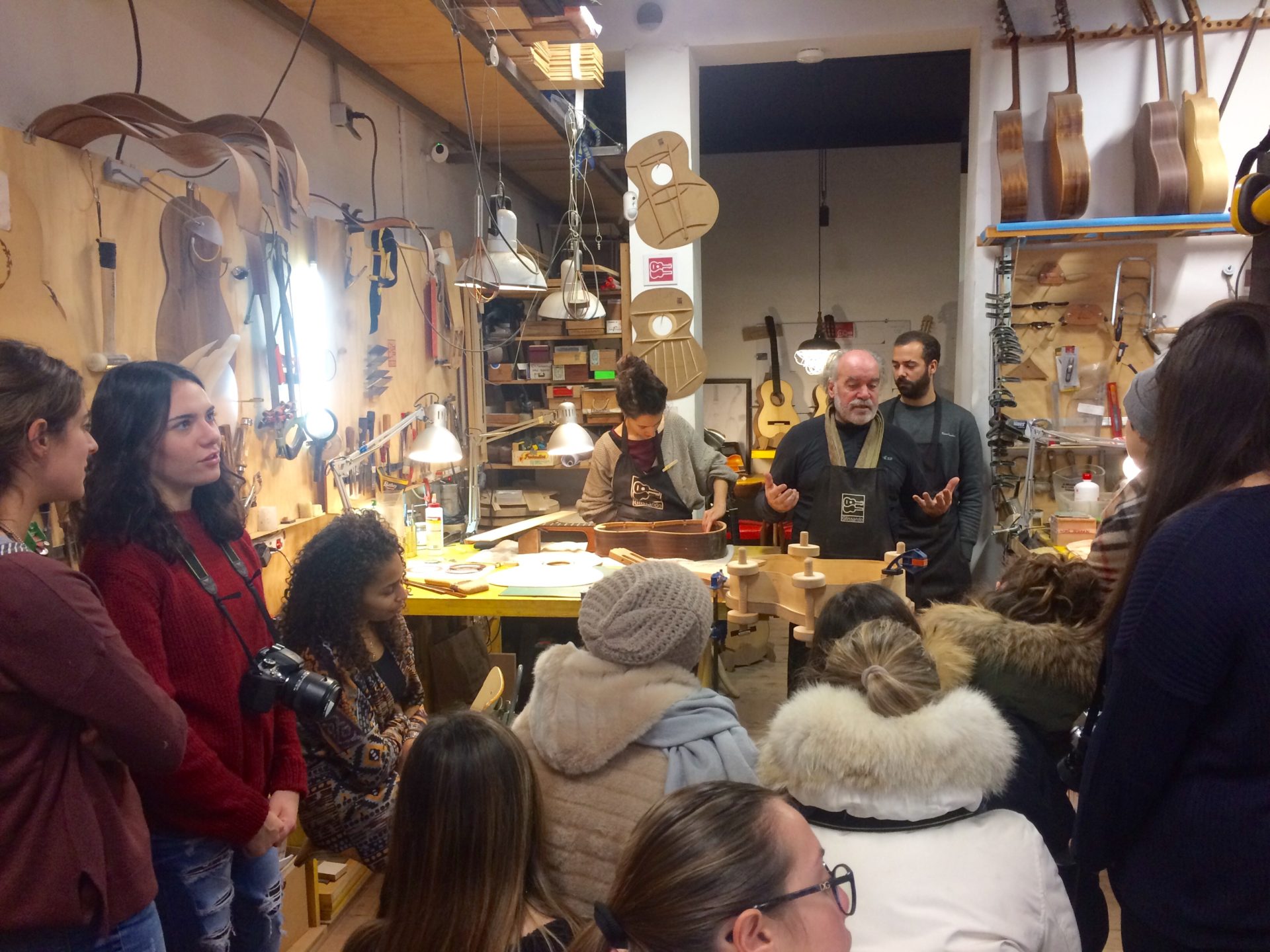 Academia Contacto, the best Spanish Language School planned a lovely excursion to the factory one of Spain's most prestigious pride and joys, the guitar! It was a unique experience to see the process of Spanish guitar making. We learned about the history of the guitars, and how they played an important role in shaping the Spanish culture. We were given an insight into the specific types of woods that are needed to make each part of the guitar.
The process of making a guitar is long as it takes time to choose the specific style, and to shape the wood into a particular shape. We were given an insight into the three steps of making a guitar and how it all comes together.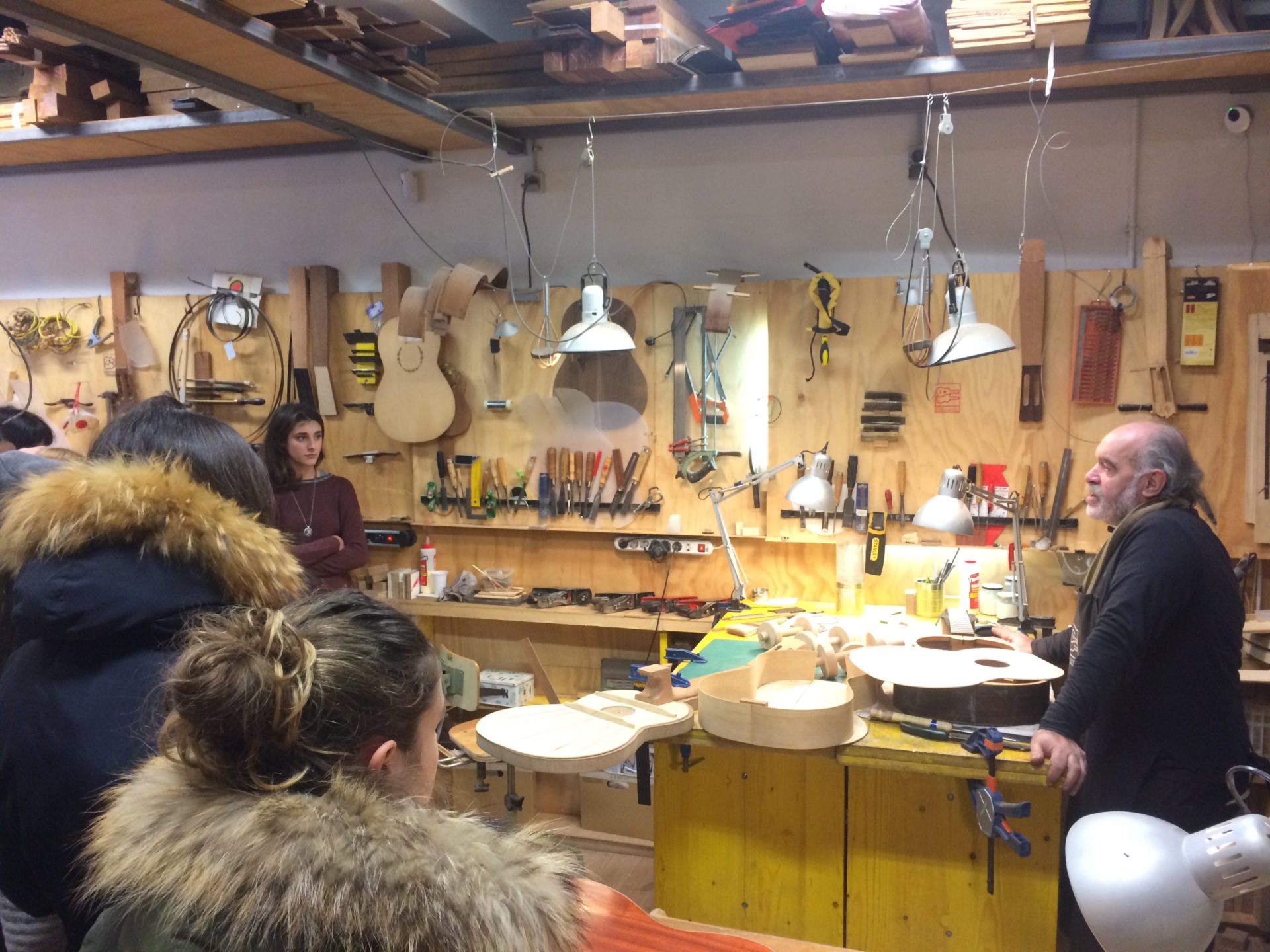 We were also provided snacks and drinks by the Spanish Language School, which made the experience even better. We were allowed to munch away to some Spanish Tapas whilst watching the guitar specialists describe the guitars that they had made over the past few months.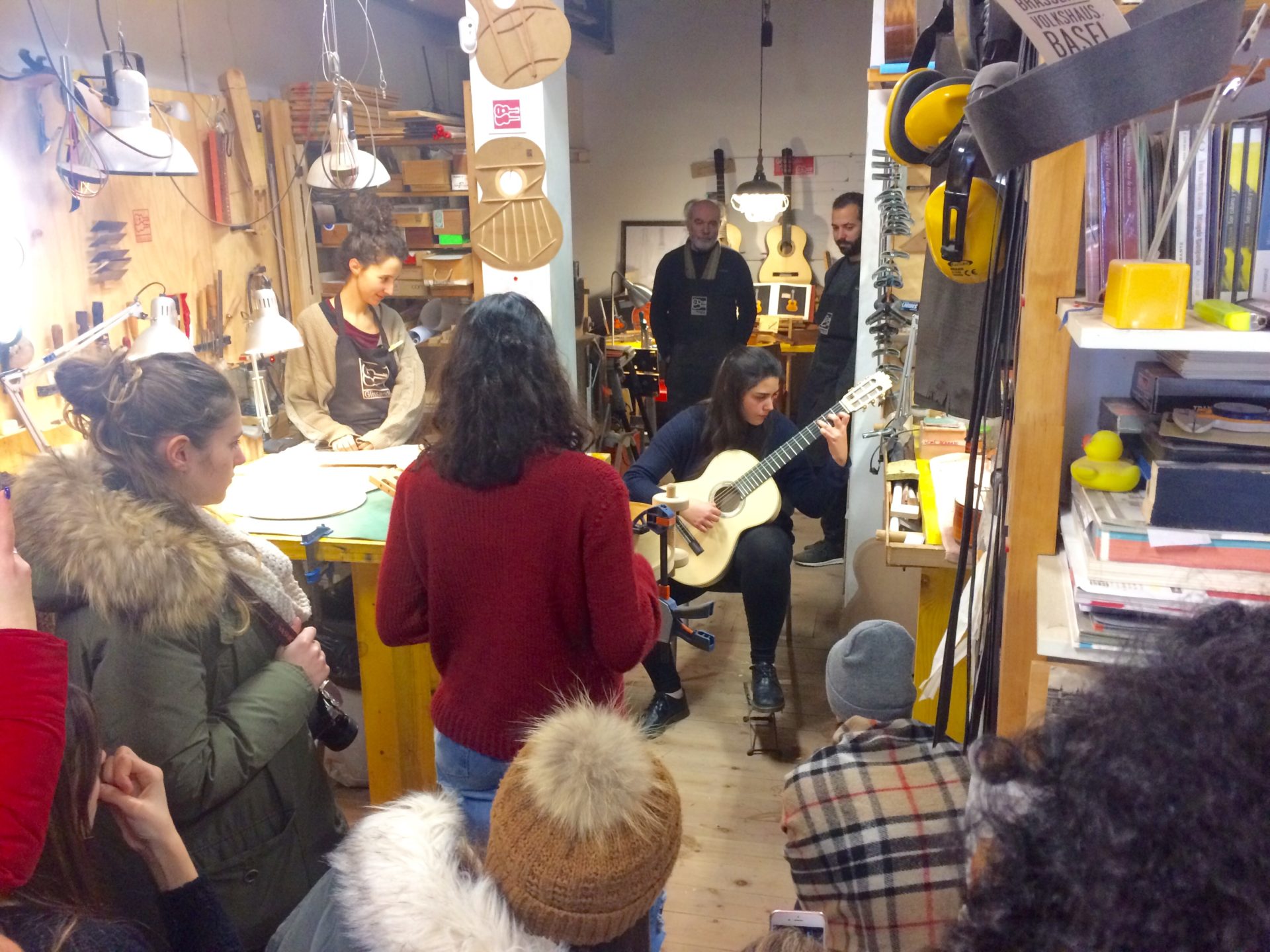 At the end we were treated to a wonderful spectacle of an Italian girl playing the guitar. The whole experience was unique as we were able to understand the difficulties and complexities of making the Spanish Guitar. Listening to the music after being taught all these facts, made us appreciate even more the power of music, and most of all the beauty of the guitar.
We are all looking forward to going to seeing more live music with the Spanish guitar in the future.  We were back then to our Spanish courses, a great way to end the day!