Spanish Courses in Valencia
Duration of the courses: as many weeks as you wish
Number of participants: 3 to 10 per group
1 lesson = 50 minutes
Levels: A1- C1  
Intensive 20
155€ per week
This course is held from Monday to Friday. It contains 4 lessons of 50 minutes per day, 20 hours per week. The intensive course is for all levels and takes place the whole year. 10% discount for enrolments for at least 12 weeks
Intensive 25
200€ per week
This course is held from Monday to Friday. It contains 5 lessons of 50 minutes per day, 25 hours per week. The intensive course is for all levels and takes place the whole year. 10% discount for enrolments for at least 12 weeks
Intensive 30
250€ per week
The Intensive 30 course consists of our Intensive 20 plus 2 extra hours conversation per day, with a total of 30 lessons per week. We offer the Intensive 30 for all levels, the whole year. 10% discount for enrolments for at least 12 weeks
One-to-one course
from 32€ to 40€ per hour
This individual course is aimed at all those who want to improve their linguistic competence in a particularly effective way and in the shortest possible time. At the beginning of the course your teacher will help you to choose your programme. You can also decide how many hours a week you wish to book, or even ask to share your course with another student. Private lessons can also be taken in addition to other courses.
Start Dates
Every Monday (Except absolute beginners) 
Absolute beginners 2018: 2/1, 5/2, 20/3, 23/4, 21/5, 11/6, 25/6, 9/7, 23/7, 6/8, 20/8, 3/9, 17/9, 15/10, 26/11
Absolute beginners 2019:  2/1,   4/2,   11/3,   15/4,   20/5,   10/6,   24/6,   8/7,   22/7,   5/8,   19/8,   2/9,   16/9,  14/10,   25/11,   30/12
Individual courses: Flexible
Holidays 2018: 1/1, 22/1, 19/3, 29/3, 30/3, 2/4, 9/4, 1/5, 15/8, 9/10, 12/10, 1/11, 6/12,  8/12, 24/12, 31/12
Holidays 2019: 1/1,  7/1,  22/1,  19/3,   18/4,  19/4,   22/4,   29/4,  1/5,  15/8,  9/10,  12/10,  1/11,  6/12,   25/12

Valencia, the third largest city in the country, is surrounded by orchards and mountain ranges: oranges, mandarins and lemons bring colourful touches to the countryside. Large and cosmopolitan, it has a thriving economic and commercial activity centred on its important fairs and its harbour.
Highlights:
A visit to the City of Arts and Sciences is a must. Work of the Valencian architect Santiago Calatrava, this scientific and cultural leisure complex covers around two kilometres of the former riverbed of the River Turia, and several of its buildings have become icons of the city.
With a coast boasting wonderful beaches, the area around Valencia is a pearl of nature.
The old part of town reflects the city´s beauty, thanks to its numerous monuments.

The "Fallas" is Valencia's most famous and probably most spectacular festival. The 5-day festival takes place in March and the focus of the fiesta is the creation and destruction of huge cardboard, wood, paper-maché and plaster ´ninots´(puppets or dolls). A lively, loud and smoky fiesta where the town is literally set ablaze!

Many flock to Valencia just for the delicious food! Valencia can also boast about its paella. Beside this famous rice dish, there are other delicious specialties like "fideuá" , "suc de peix" (fish soup), arroz negro, all I pebre… which we can only advise you to try in the sun in Valencia´s beautiful market square.
 Academia Contacto and its team invite you to come and discover the many facets of this truly interesting city.
Our partner school in Valencia (AIP Idiomas) is located just north of the centre of the city, and is never more than a stone's throw from every amazing attraction of this beautiful city, with the historic and biggest park in the city, Los Jardins del Real o Viveros, being just around the corner. The school is also well connected, being within 200m of Benimaclet metro station (lines 3, 4 and 6), and walking distance from Facultats metro station (line 3).
Accredited by the Cervantes Institute, the school consists of sixteen spacious, vibrant and modern classrooms, each fitted with projectors, air conditioning and heating. Other services include wireless Internet access, coffee and tea facilities, a library, computers, relaxing sofas, a lounge, disabled access, and dedication from everyone involved.
There are 27 members of staff in the school, including our Spanish teachers; all of whom are native, experienced and professional.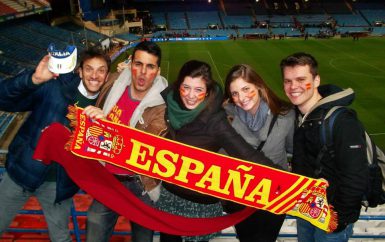 In Town
Guided walk in the heart of the city
Thematic city walks
Football
Visits to exhibitions and museums
Theatre, concert, other events
 Bars, restaurants & clubs 
Visits to local companies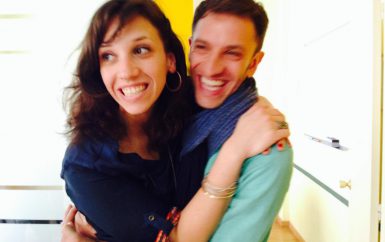 In school
Live Music
Spanish film screenings
Art exhibitions by local artists
Wine-tasting
Talks and readings on social, political or historical topics
Literature workshops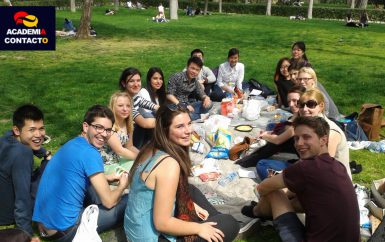 Excursions
Half-day trips
Whole day excursions (Sat. or Sun.)
Weekend excursions
Guided walks and bike tours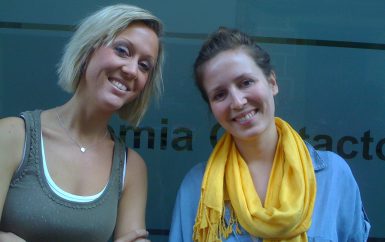 Before the Spanish course
"Pre-Contacto": you will be sent relevant information
Need help with banking, mobile phones, travel and flights?
Airport transfer
Organization of insurance against illness and accidents
Arrangement of accommodation for accompanying persons
Possibility to enrol at short notice
Cancellation insurance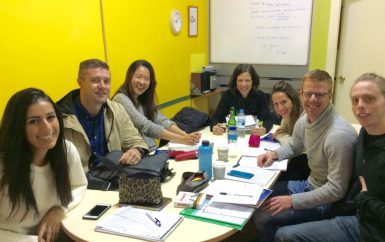 In school
Teaching materials
Library with works in four languages
Personal advice
Spanish newspapers and magazines
Use of Internet, e-mail
Student ID 
Printing for travel documents
Certificate upon completion
Easy mode of payment: credit cards are welcome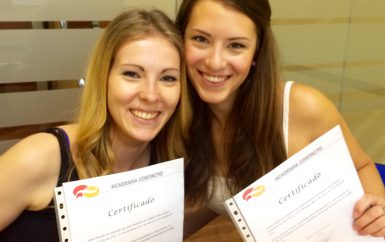 After class
Information about cultural events and ticket booking service.
Arrangement of leisure time activities for the period of the language course, e.g. sport, dance, music
Arrangement of "intercambios" – individual language exchange with native Spanish speakers
24-hour telephone emergency service