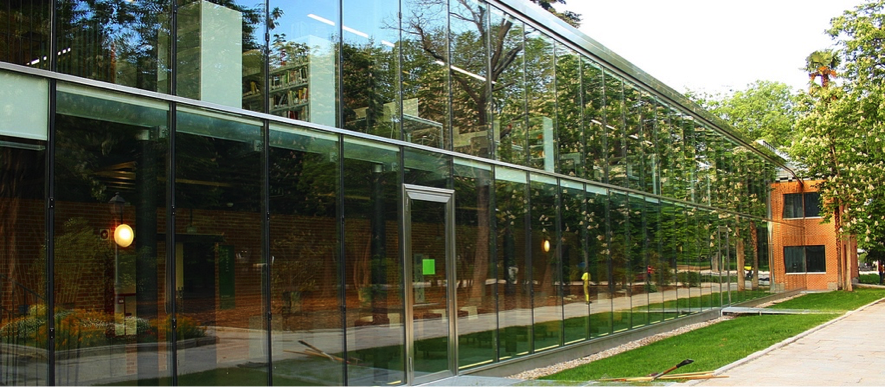 El Retiro
Biblioteca Pública Municipal Eugenio Trías
Address: Paseo Fernán Núñez, 24, Madrid, Spain
Opened in 2013, and yes, you guessed it, within the famously beautiful Parque de El Retiro of Madrid. This predominantly glass library is one of the most stunning in Spain. Dedicated to the Spanish philosopher Eugenio Trías, the library is home to a large book collection, as well as a variety of newspapers and magazine editions, and the lower level has free Wi-Fi, computer rooms, cubicles and quiet study rooms. Given its prime location, the library has become a hot spot for students, so be sure to get there early to guarantee a spot! If you want to practise your Spanish after classes this is a good place to be. To ensure you do so, here are the opening times: 08:30-21:00 Monday – Friday, 09:15-17:45 on Saturday, and 9:15-13:45 on Sunday. 
Lavapiés
Biblioteca Uned, Escuelas Pías
Address: Calle Sombrerete, 15, 28012 Madrid, Spain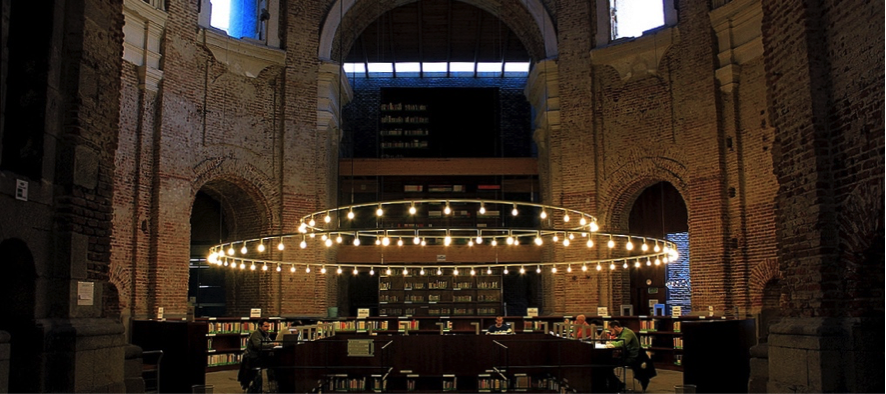 If you live near Lavapiés or Embajadores, chances are UNED is the public municipal library closest to you, and if not, it is certainly worth the trip! Just bring your Passport along with you and within minutes you can easily obtain a library card. Arguably the most beautiful library in the whole of Spain, with low hanging lights and brick walls, the library has multiple floors with high quality couches and never ending rows of cosy cubicles (each with an individual light), so you're guaranteed to find sufficient working space in this gorgeous quaint space. The library also offers a vast collection of works on Anthropology, Political Science, Sociology, and Social Work, along with its free Wi-Fi and being within good access to eduroam Wi-Fi (for those European university students). The Lavapiés library is one of 3 UNED campuses, so by obtaining a library card you will be able to access the others! The library is unfortunately closed on the weekends, however it has late opening hours of 09:00-21:45 Monday – Friday.
 Alonso Martinez
Biblioteca Pública Municipal Mario Vargas Llosa
Address: Calle Barcelo,  2  28004  Madrid, Spain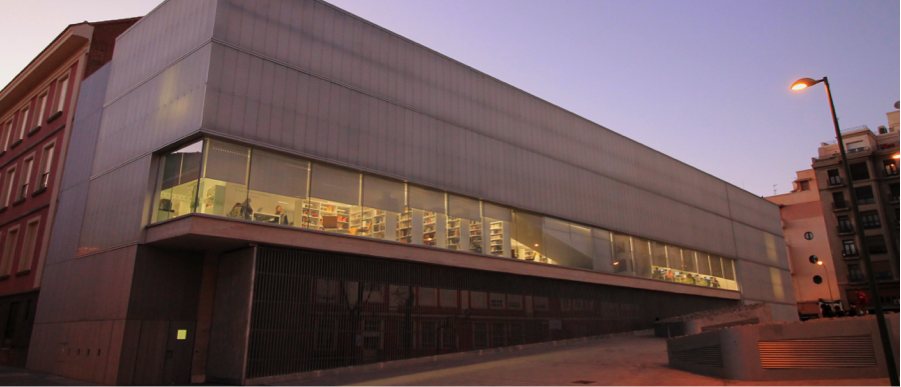 Located in the Chamberí neighbourhood, the architectural beauty of this public library perhaps epitomises its cultural and artistic location, situated near the Museo de Romanticismo and Museo de la historia de Madrid. With long tables, white walls, large and quiet study spaces and tranquil computer rooms, this library presents itself as the perfect place to buckle down to some hard work. Being totally free to the public, there is no need to stress about bringing your passport or any form of ID along with you! Despite its potential for productivity, it seems as though you need to make the most of the weekdays (when the library is open from 08:30-21:00), as the library is unfortunately closed on the weekends. Work on your Spanish homework from the classes here!
La Latina
Biblioteca Pública Municipal Iván de Vargas
Address: Calle  San Justo,  5  28005  Madrid, Spain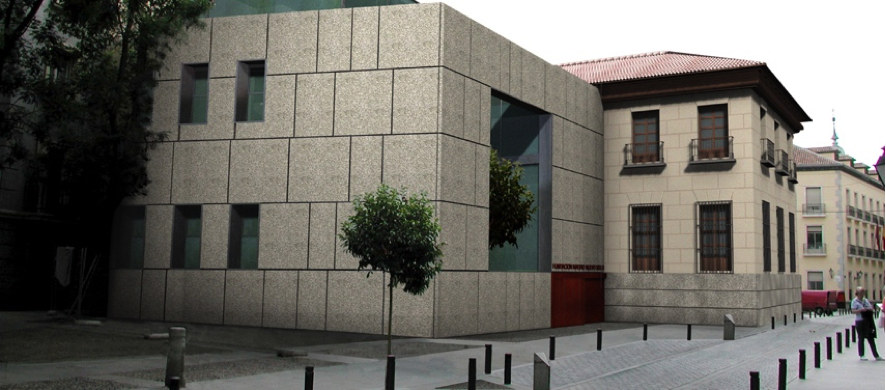 Opened in 2001 - after being converted from a 17th- century building to a stylish modern building - La Biblioteca Pública Municipal Iván de Vargas is located in the heart of the city, just a short walk from Plaza Mayor, Madrid! The three-floor story building has quiet, spacious study areas with free Wi-Fi access, so there is really no excuse for procrastination! It is perhaps its famous "Sala Madrid", located on the second floor, which is the library's most amazing and unique feature. In it you will find around 2,500 films, e-books, travel guides, and works of art, architecture, literature and history unique to the city! It is the perfect place to immerse yourself in the culture of this wonderful city. And to top it off the library is open everyday, from 08:30-21:00 Monday – Friday, 09:10-17:50 on Saturday, and 9:10-13:50 on Sunday. 
Salamanca
Biblioteca Pública Manuel Alvar
Address: C / Azcona, 42 28028 Madrid, Spain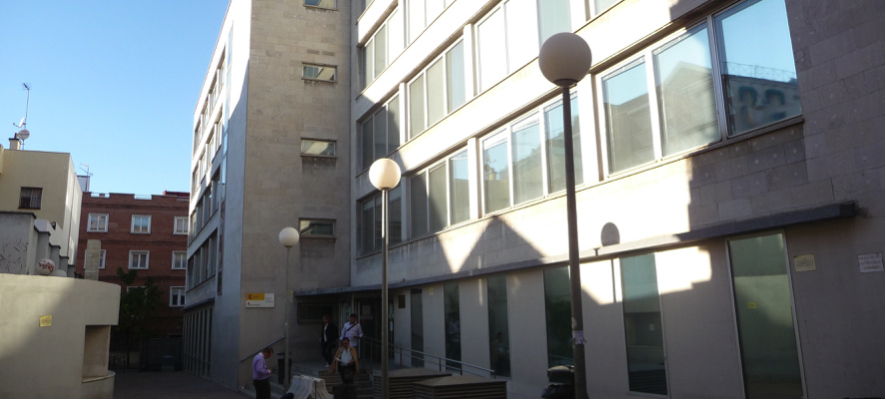 Close to Diego de Leon metro station this 7 floor library, managed by the Community of Madrid, is certainly the place to go and study. Home to hundreds of thousands of resources (including internet access), the library has plenty of places to study - from private cubbies to tables to cushioned chairs – while also offering the chance to partake in a variety of cultural and social activities, such as book clubs, workshops and exhibitions. Perhaps what makes this library so popular with students is not that it remains open on weekends and holidays (from 11:00-19:00), but that it extends its hours into the early mornings during exam periods (typically in February)! Open from 09:00-21:00 during the weekdays, this library certainly boasts the resources to create the perfect, student-friendly environment!
Iglesia
Biblioteca Pública Central
Address: CALLE  FELIPE EL HERMOSO, 4, 28010  Madrid, Spain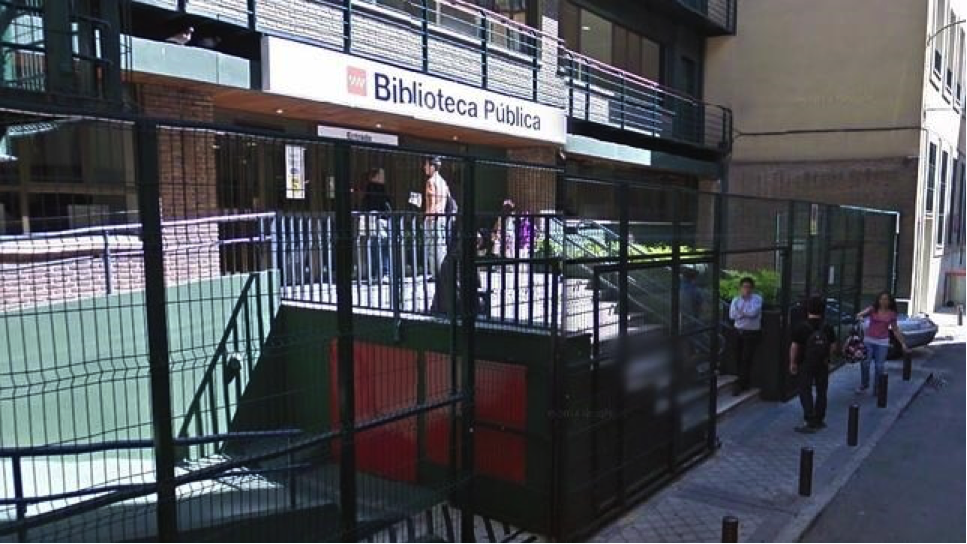 Opened in 1971, this library is located in the prime neighbourhood of Chamberí, close to Iglesia station (and Academia Contacto). With over a hundred thousand books and DVDs, there are certainly plenty of resources through which you can immerse yourself in Spanish culture. The library also offers quaint study areas with good Wi-Fi connection. Open Monday – Friday from 09:00-21:00 and on Saturday from 09:00-14:00, just bring along a form of ID (preferably passport) to gain complete access!