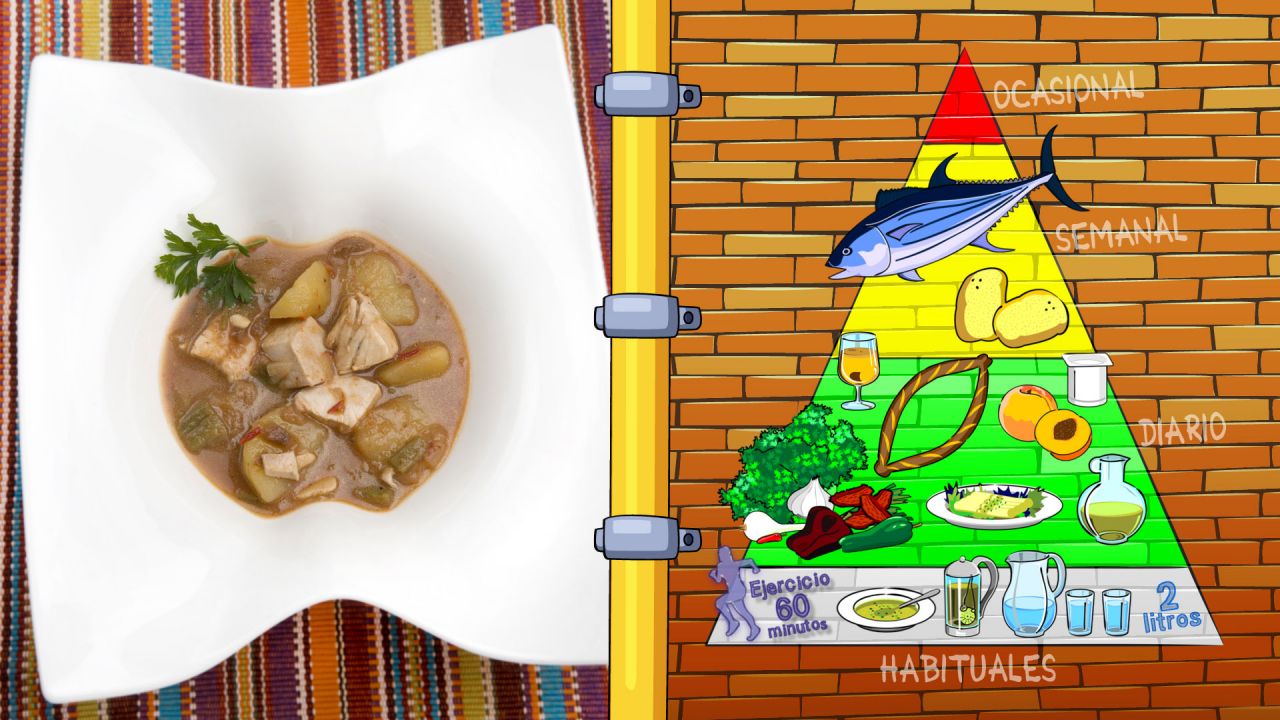 Marmitako – The Spanish One Pot Wonder!
Marmita translates as 'pot' or 'casserole' in Basque, while the suffix ko is the genitive case, meaning marmitako literally translates as 'from the pot'! What comes 'from the pot' is a delicious Spanish stew made from tuna and potatoes. Before this dish gained recognition in the Spanish kitchens as a Basque classic, marmitako was a typical meal for Basque fishermen and was prepared while they were on their boats, in search of tuna. Contrary to what one might think, it was traditionally a meal eaten in the heights of the Spanish summer due to the fact that tuna fish are out in the warmer months. Given this, while it is a dish best served hot, it can certainly be enjoyed lukewarm, or even cold! Enjoy the receta below!
Receta
Ingredientes (4 people)
* 500 grams of bonito
* 25 grams of dried bread
* 4 peeled potatoes (around 900 grams)
* 1 spring onion
* 1 green pepper
* 4 cloves of garlic
* 1.5 litres of fish stock
* 1 cup of brandy
* Extra virgin olive oil
* 1 pimiento choricero (any dried red pepper could work)
* 2 sun-dried tomatoes
* 1 cayenne pepper (or any dried chilli)
* Salt
* Parsley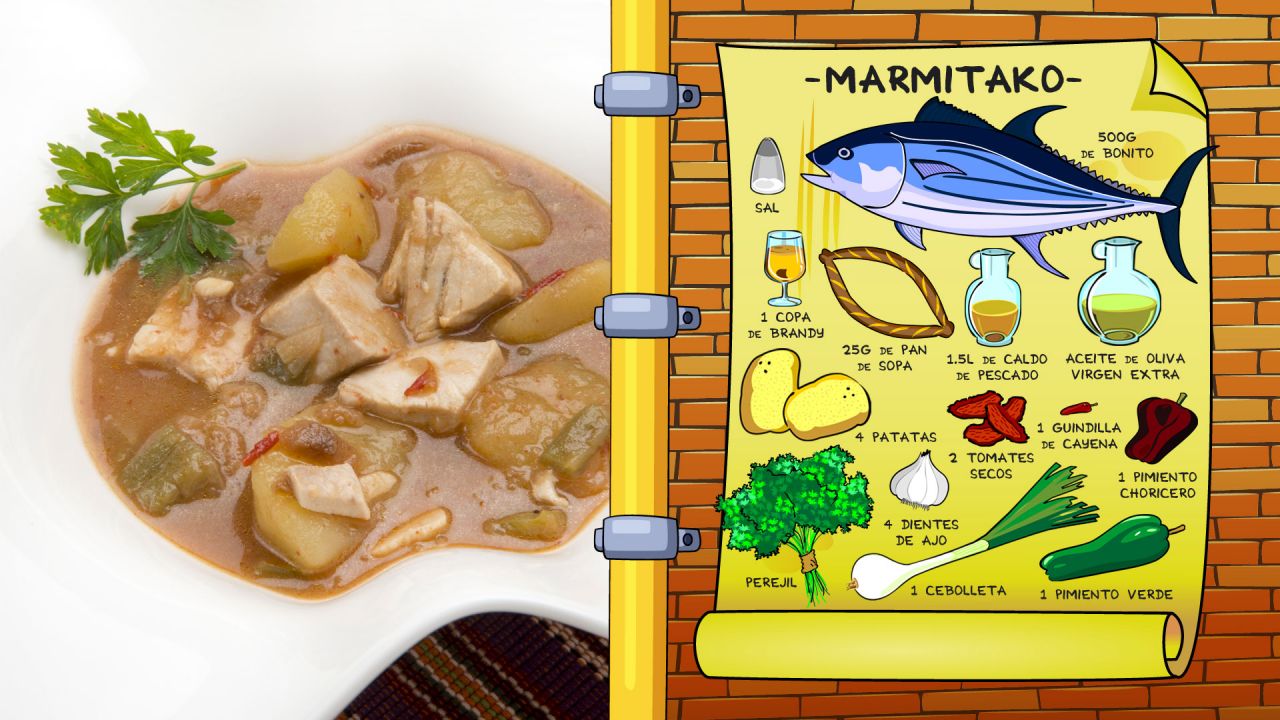 Elaboración
- Cut the bonito into cubes.
- In a bowl mix 20 grams of salt with 1 litre of water and place the cubes of bonito into the salty water and leave for up to 45 minutes (you can leave it to rest in the water while making the stew).
- Chop garlic and fry lightly in 2 tablespoons of olive oil.
- Chop the spring onion and green pepper and add. Season and continue to fry lightly.
- Cut the dried bread into thin slices, take the top off the pimiento choricero, and add them, along with the sun-dried tomatoes and the cayenne pepper, to the pan.
- Fry gently for a few minutes then add the brandy and flamé (enjoy!) When the brandy has reduced add the fish stock.
- Cut the potatoes into small chunky pieces over the pan, and add them to it. Note, this is done without the use of a chopping board so be careful! Cook on a medium to low heat for 20-25 minutes, and season with a pinch of salt.
- Remove the pimiento choricero and the sun-dried tomatoes, and whisk them up in a food processor to make a paste. Return the paste to the pan.
- Add the bonito, and heat for a few minutes.
- Serve the marmitako and garnish with some chopped parsley.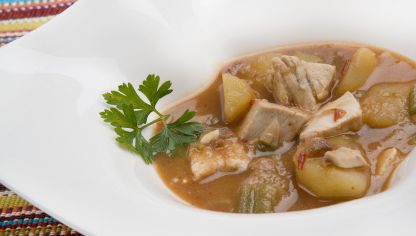 Recipe adapted from: https://www.hogarmania.com/cocina/recetas/pescados-mariscos/201609/marmitako-bonito-karlos-arguinano-33693.html