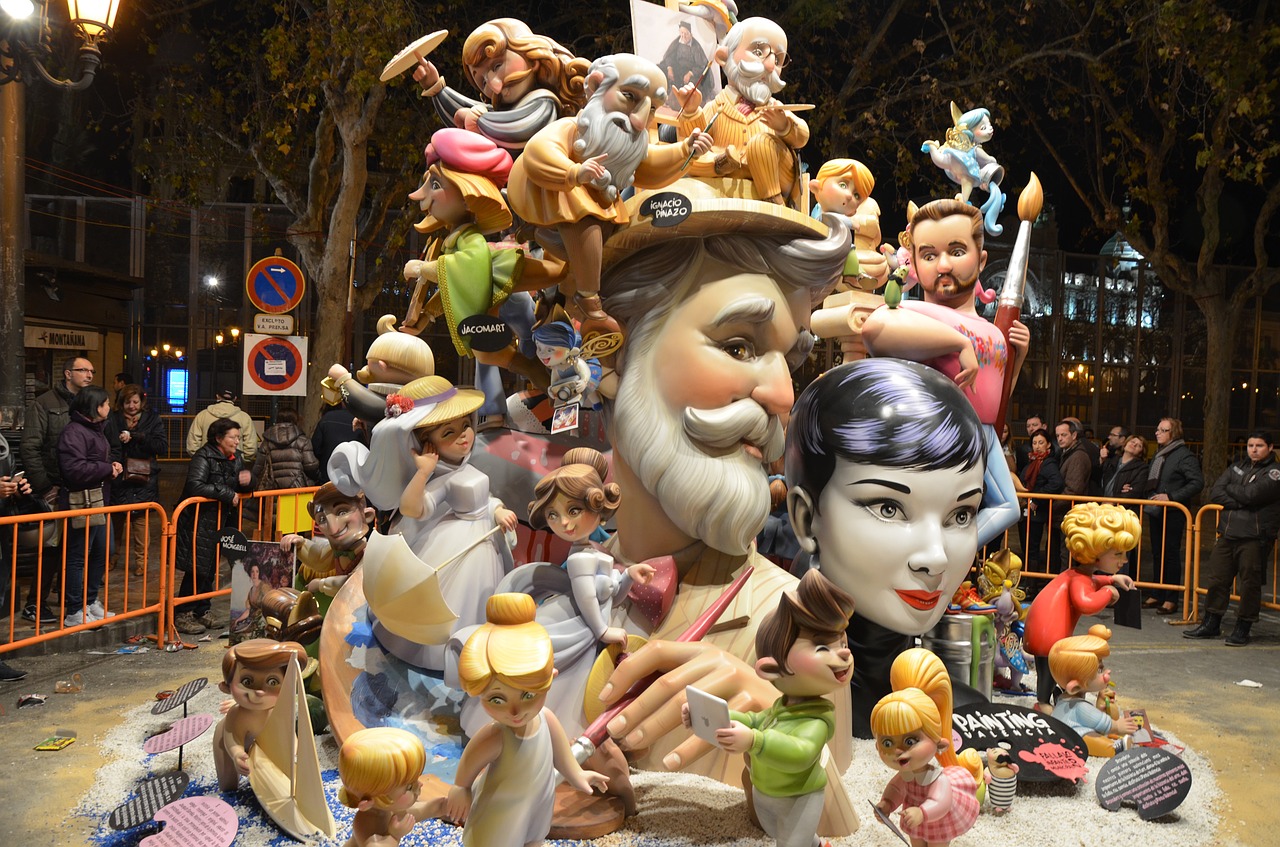 Going to a language school to learn Spanish doesn't have to be boring. At Academia Contacto, in addition to having many courses (intensive, standard, practical...) we also have different activities (free and paid) with which you will improve your Spanish while having a great time. All activities change weekly. And there's something for everyone!
Activities from 4 to 10 March
Tuesday 4 - Free Tour "museum of the history of Madrid". Today, Tuesday 4, you can enjoy a free tour of the history museum of Madrid. It is located in the street of fuencarral, at number 78 and to attend you only have to book it at the academy. At the end, you will be able to take advantage of the perfect location to have a drink and enjoy the Madrid atmosphere. It starts at 17:30 and attendance is free.
Tuesday 4th - Karaoke - When you shower do you feel like Freddie Mercury? Are you passionate about singing? Then this is your activity! Come and enjoy with us a night of Karaoke at NOMAD. It starts at 22:30 and attendance is completely free - you can't miss it! It will be a lot of fun.
Wednesday 5 & Friday 7 - Language exchange. On Wednesday you can enjoy a cultural and language exchange. You will meet people from other cultures and put into practice what you have learned. To enjoy this experience you will have to download the application "Meet up" and search for "La Cordobesa". The event starts at 18:30 on the Collins terrace and is completely free of charge. So, we are waiting for you to spend an entertaining evening together.
Wednesday 5th - Free Ice Skating. Do you like ice skating? If you are an expert in skating and want to show everything you have inside, we are waiting for you! Come and enjoy with us at 20:30 at the Palacio de Hielo in Madrid. Participating is free, but if you don't have skates, renting them will only cost you 4 euros. Come and meet people and enjoy a fun and relaxed time.
Thursday 6 - Wine Tasting. Feel like a real Spaniard in the wine tasting we have prepared. It will be at 20:00 in Plaza de España in the local Soho club. To participate in this delicious experience costs 15 euros. We are looking forward to discovering the real wine and learning to appreciate its nuances and delights.
Thursday 6 - Meet & Speak. Attendance is free and is done at the Soho Club, so you have to attend. You will meet new people and you will be able to practice what you know about Spanish. Also, the experience is at 21:30, so you can have dinner before trying this fun experience.
Thanks God is Friday!
Friday 6 – Meet & taste. Come and try with us the best tapas in Madrid, which will take place at 18:30 in the Plaza Mayor in Madrid. Then, we wait for you. You will love this fun and social experience. The price is 18 euros and you will enjoy really delicious food. So you can't miss it.
Excursions throughout the month
In addition to the weekly activities we have, at Academia Contacto you can also enjoy weekend excursions.
-The Valencian Fallas. Surely in more than one occasion you have heard about the Valencian fallas. You have to live them! It is an experience that must be lived at least once in a lifetime. It is from Saturday 16th to Sunday 17th: you will spend one day and one night in Valencia and the price is only 25 euros. You can't miss it!
- On Saturday 23rd you can enjoy a day trip to Toledo. Do you know that the best marzipan in the world is from Toledo? Take the opportunity to see an old and very beautiful city.
-Excursion to the mountain. If what you really like is pure air and natural environments, we have prepared for you a guided tour of the Sierra de Guadarrama. It takes place on Saturdays and costs only 10 euros. So, it's time for you to show us your more adventurous side.