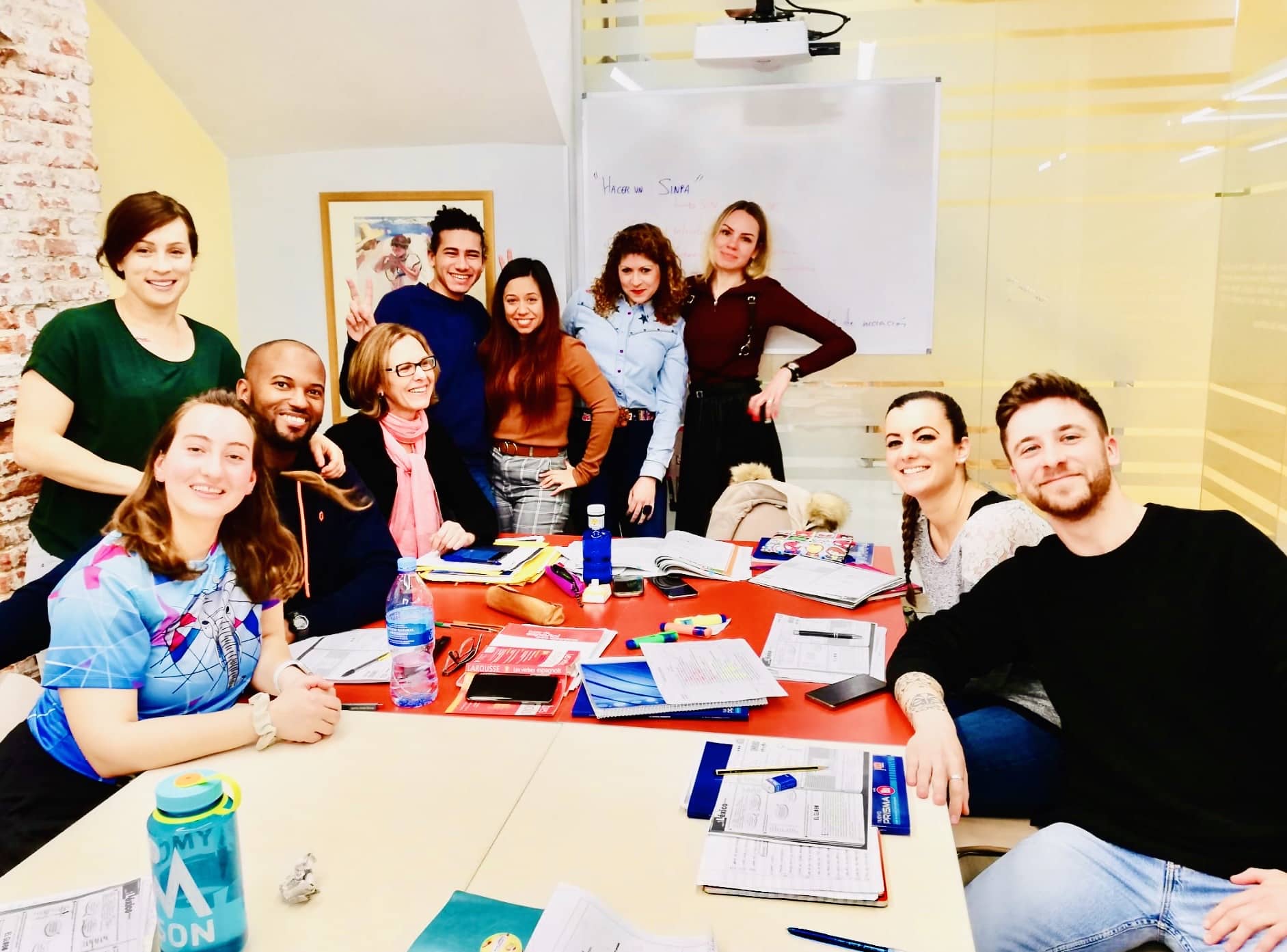 Studying a second (or third, or fourth!) language can be challenging when you are working or studying a career at the same time. That is why one of our most frequently asked questions is "Do you have any evening Spanish course?" While our morning Spanish courses are generally the most popular among students, many of them need a later option.
Evening Spanish Course details
For them we have the Standard 10 Spanish Course from 16.40 to 18.30, from Monday to Friday. This language course consists of 10 lessons per week. Each lesson lasting 55 minutes. As with the rest of our courses, all our teachers are native, with a university degree and experienced in teaching. The duration of the course is flexible. But we recommend taking it up for several weeks, provided you know some Spanish (please consider that this course is half the Intensive 20 and it is not advised for beginners). If your schedule allows for more time, we recommend you to look into our Intensive 20 Spanish Course in which you will get a full immersion in the language and culture.

What we love a lot about Madrid weather in summer, is that when you go out from Academia Contacto at 18.30, there's still plenty of time to go enjoy sunset views at Templo de Debod (C. de Ferraz, 1, 28008)! Many students that take up this evening course, attend the Wednesday's Meet & Speak Language Exchange (Calle 365 Madrid, Calle Echegaray 18), a weekly event held downtown for Spanish learners who are willing to practice their skills in a fun and relaxed environment. It is recommended by Citylife, the company expert in experiences for foreigners visiting Madrid.

Once you complete the Online test and enroll via web or in person for the Standard 10 evening Spanish course, you will be given a coursebook and all the printed material that you need during class. After you finish your weeks, you will obtain a certificate from our school, accredited by Institute Cervantes. For us, it's important that you can combine your daily activities with this adventure of becoming fluent in Spanish thanks to our Spanish classes and courses.