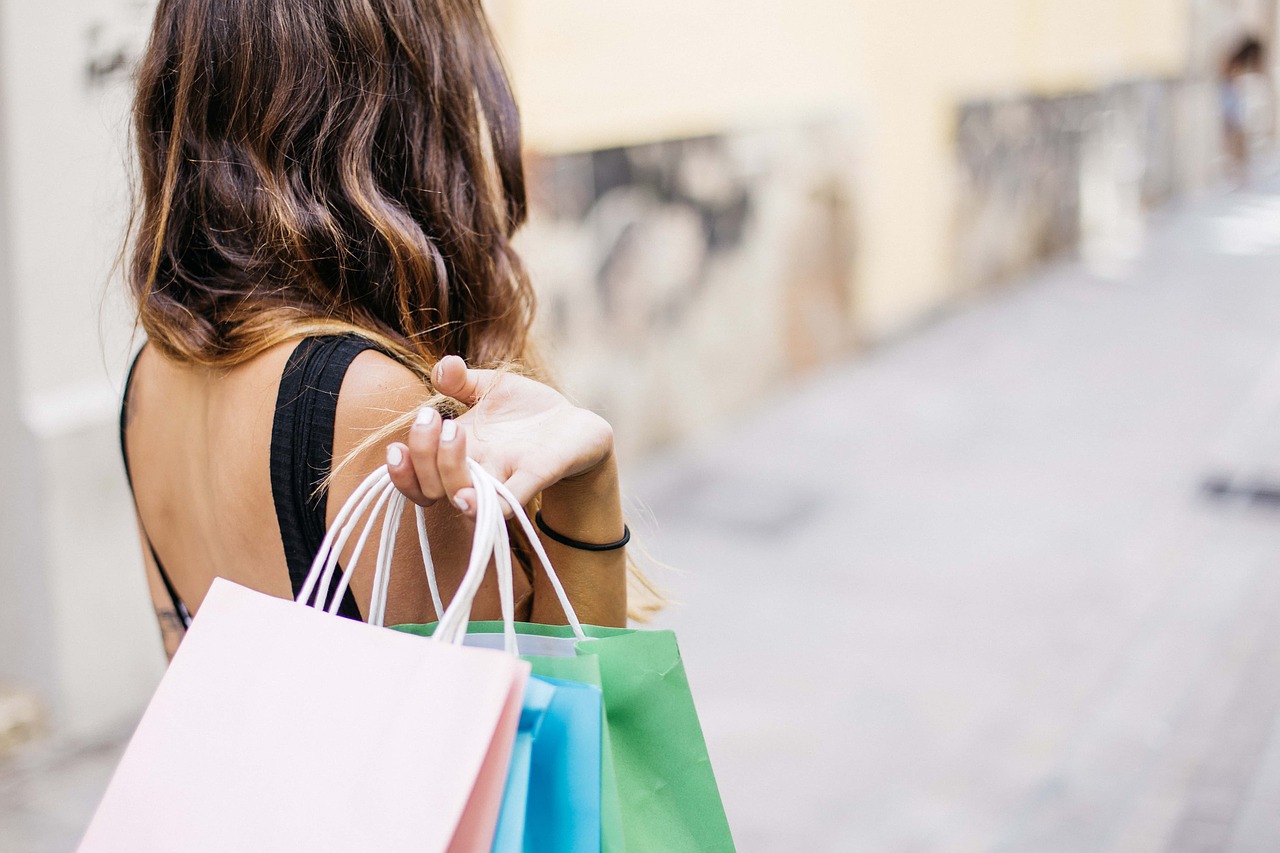 Madrid is a very large city with a lot of leisure facilities. In addition to being able to do almost everything, in Madrid you will surely find a lot of shopping areas. If you are learning Spanish in Madrid, take advantage of your Spanish lessons to go for a walk in one of the best shops.
Which are the best places to go shopping in Madrid
Fuencarral Street and Gran Via. One of the best known shopping areas in Madrid is Fuencarral Street. At first it was famous for its incredible independent shops. Right now it has much better known shops but it's still a perfect nucleus to miss an entire afternoon. Besides, it is so close to Gran Vía that it is a must-see. Take advantage when you leave your Spanish course to take a stroll through the centre of Madrid and enjoy its streets.
The Malasaña neighborhood. It is a perfect place to go party, but also to enjoy a good afternoon of shopping. In its streets you will find many of the best vintage shops in Madrid. If you are attending a language school in Madrid, this area is a must. You will fall in love with its incredible streets, its shop windows and the clothes you will find in it.
The Rastro. Learning Spanish in Madrid has many advantages. One of them is to be able to enjoy the famous "Rastro" on Sunday and have a good beer in the sun at La Latina. El Rastro is the biggest market in Madrid. In their stalls you can find super antique treasures, vintage clothes, analog photo cameras... Anything you look for, you'll find. You can't miss the experience of spending a Sunday in "Rastro".
Salamanca neighborhood. If you are looking for a luxury shopping area, the Salamanca neighbourhood is what you need. Known as the Golden Mile, you'll find renowned designer shops that are more than prestigious. In its streets you will find shops of the most expensive brands in the world: Chanel, Valentino, Christian Dior, Louis Vuitton, Christian Louboutin, Jimmy Choo... Do you know a better way to enjoy an afternoon of shopping after your Spanish classes?
Las Rozas Village. Finally, if you want to buy good brands much cheaper than usual, the best thing to do is to visit Las Rozas Village. This is a top brand outlet that allows you to find real bargains. It is a little far away, but the bus departs from Moncloa and the lines are 625,628 and 629. He leaves you right at the door!
If you are studying Spanish in Madrid, a good way to get distracted is to visit some of the best shopping areas in Madrid and let yourself be carried away by its incredible charms.