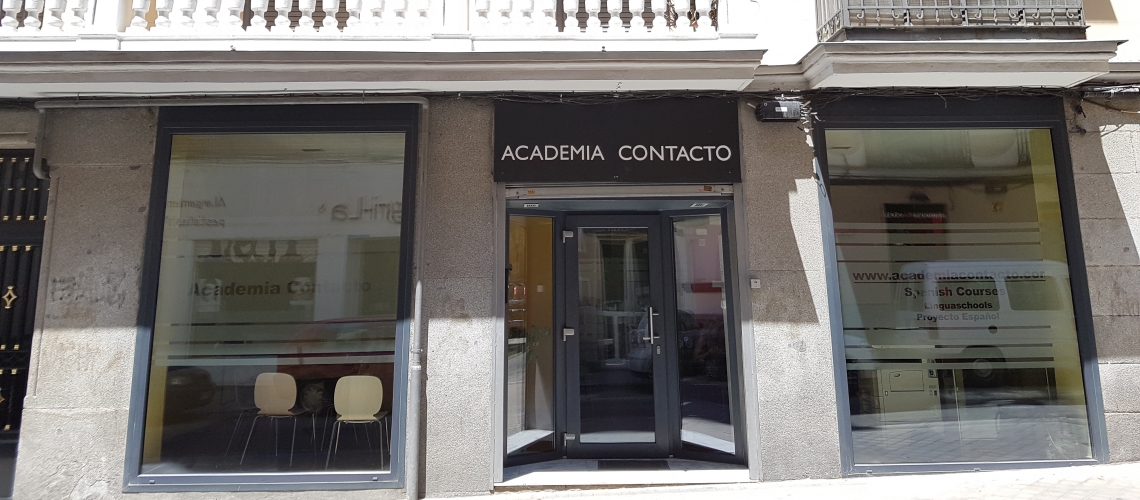 If you are looking for a Spanish academy, it is important to give priority to some aspects over others. It is important that the school has qualified and native teachers, that it has a variety of courses and that the classes are fun and entertaining.
Learning Spanish is becoming essential. There are more and more speakers. Many companies are asking for it as their main language. Therefore, you must find the Spanish academy that best suits your needs. You will have to learn quickly, but well. In Academia Contacto you will learn grammar, vocabulary, intonation... You will discover how to speak fluently. The teachers are native speakers and will teach you tricks.
Why choose us as your Spanish Academy?
In Academia Contacto we have numerous services with which you will learn Spanish easily, quickly and well. We'll tell you what they are!
Intensive courses. Intensive Spanish courses are one of the main options if you are looking to learn quickly. If you have enough time, you will soon notice the learning. Intensive courses give wonderful results. In addition, you'll find different timetables, so you can find the one that suits you best.
Intensive courses + extra hours. At Academia Contacto we also offer a fairly cost-effective option in terms of results. You will find the intensive course + 1 or 2 hours of private lessons per day. That is, you will go to class with the rest of your classmates, but then you will have an hour, face to face with the teacher, in which you will focus on the issues you choose. If you think you should improve your vocabulary, conversation or grammar...
intensive + Intership. In our Spanish academy we also have an intensive course of 20 hours per week in the morning, combined with internships in prestigious companies in the afternoons. Can you think of a better way to put into practice all the Spanish you learn?
Standard courses. with two different schedules, in Contact Academy we also offer standard courses. With two lessons per week, you will learn little by little. With a slow but steady pace.
DELE. the DELE exam is official and recognized worldwide. It is awarded by the Spanish Ministry of Education, Sport and Culture and has worldwide prestige. For three weeks we will prepare you to take this exam and thus increase your prestige in the interviews.
Extra academic activities. In our Spanish academy we also have activities outside the school. They change every week and are a lot of fun. They will help you meet new people, from different cultures, and put your Spanish into practice. Dance classes, bachata classes, salsa classes, going to monologues and reading poems, tapas classes in the centre of Madrid... We have many plans!
At Academia Contacto we want you to learn Spanish, together with the best professionals and always in a fun way.