Spanish Courses in Granada
Start Dates

Every Monday (Except absolute beginners) 

Absolute beginners 2023:  9/1,  6/2,  6/3,  3/4,  17/4,   2/5,  15/5,  29/5,  12/6,  26/6,  3/7,  10/7,  17/7,  24/7,  31/7,  7/8,  14/8,  21/8,  28/8,  4/9,  18/9,  2/10,  16/10,  13/11

Individual courses: Flexible
Holidays 2023:  6/1,  28/2,  7/4,  1/5,  26/5,  8/6,  15/8,  12/10,  1/11,  8/12.  The school will be closed for Christmas holidays from 25/12/2023 to 29/12/2023

Founded by the Muslims in 711, Granada has become one of the most visited Andalusian capitals thanks to its sheer beauty and rich cultural heritage. Offering great architectural richness, cultural diversity and an incredible atmosphere, Granada is a truly unforgettable city.
When night falls Granada turns into a warm and dazzling city. Every night, young people meet on top of the city walls, looking over Granada and the Alhambra, to play guitar and sing flamenco. Such a magic feeling arises from these impromptu fiestas!
Highlights:
It is impossible to talk about Granada without mentioning its pearl: the Alhambra. You will never forget the momentous image of the Alhambra set against the mountainous background of the Sierra Nevada. A true wonder of the world.
The magic of the city, sung by hundreds of writers and poets from time immemorial, will seduce you to strolls through its ancient, historic quarters – like the "Albaicín" or the "Sacromonte" – and encounter quaint squares, gorgeous landscapes and wonderful people.

In Spring and in Summer, Granada hosts countless festivals. The ceremonies, Easter processions and "corridas" at "Corpus Christi" are famous. In May, there is the International Theatre festival; in June, the International Music and Dance Festival.
At Academia Contacto we open our door for you to share our love for Granada and Spanish culture. Come and we promise that you will be far from disappointed!
Our partner school in Granada (Proyecto Español) is located in the heart of the city – within 100m of the famous cathedral and historic centre – the school is never more than a stone's throw from every amazing attraction of this beautiful city.
Accredited by the Cervantes Institute, the school consists of six spacious, vibrant and modern classrooms, each fitted with projectors, air conditioning and heating. Other services include wireless Internet access, coffee and tea facilities, a library, computers, relaxing sofas, disabled access, and dedication from everyone involved.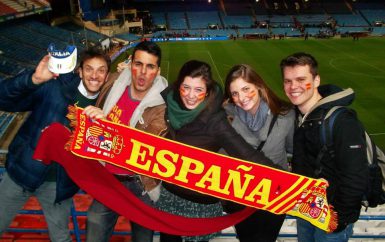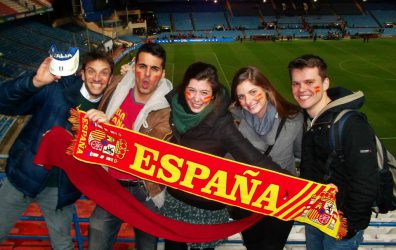 In Town
Guided walk in the heart of the city.
Thematic city walks and tours eg El Realejo.
The Alhambra – the most famous monument in Granada.
Football matches in Nuevo Estadio de los Carmenes.
Visits to exhibitions and museums.
Trips to the theatre, concerts, other events.
Bars, restaurants & club nights with other students at the city walls.
Flamenco shows in the Sacromonte.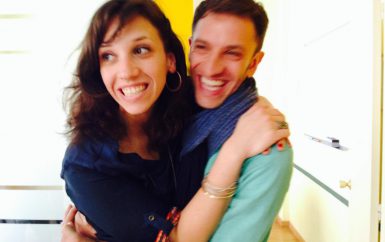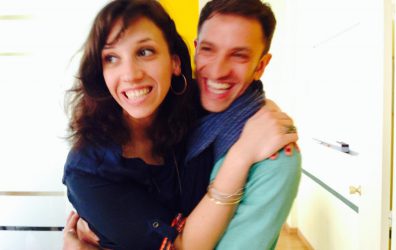 In school
Live Music shows and flamenco classes.
Spanish film screenings.
Wine and tapas nights on Elvira street.
Talks and readings on social, political or historical topics.
Spanish literature workshops.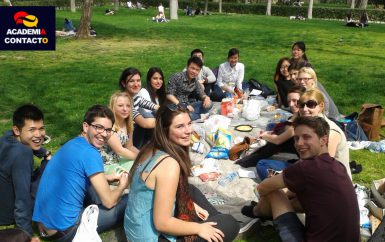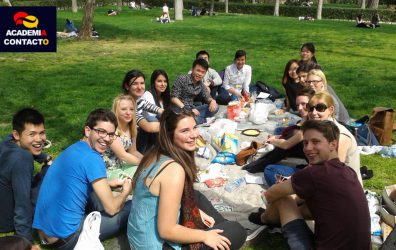 Excursions
Half-day trips to visit the Albaicin or the Sacromonte, to experience the vast history of the city.
Whole day excursions (Sat. or Sun.)
Weekend excursions to other parts of Spain or nearby countries.
Guided walks (hikes) and bike tours in Granada´s mountain range of Sierra Nevada.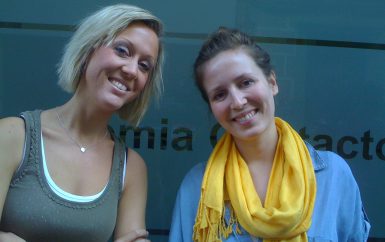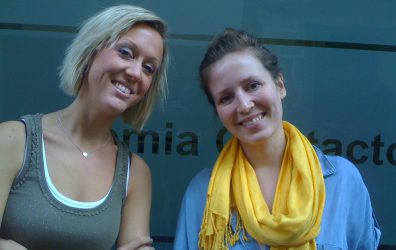 Before the Spanish course
Book your course by sending your details to us.
You can book airport transfer.
We help you to take out a good accident and health insurance in case of illness.
We help you with the management of your accommodation in Spain.
You can book today and start in a few days.
Possibility of an easy cancellation, thanks to the cancellation insurance.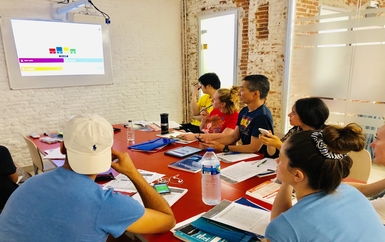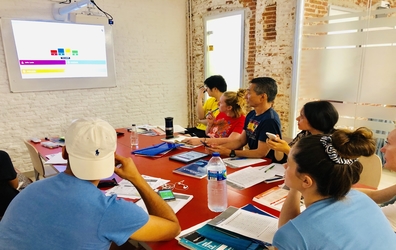 In school
Study materials.

Books in four languages for loans.

Individual guidance.

Spanish press for students.

Internet Access.

Academy ID card.

Printer.

Spanish course diploma.

Option to pay by card.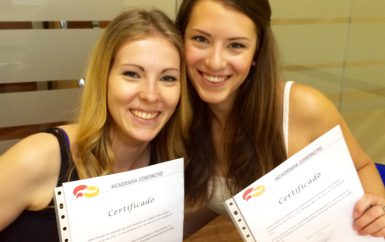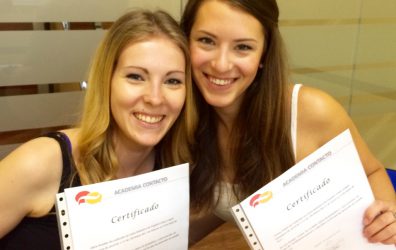 After class
Information on events of cultural interest and booking possibilities.
Weekly programmed activities: music, sport, dance, etc.
Organization of exchange of conversations with Spanish people.
Telephone available at all times.