Spanish Courses in Alicante
Start dates:
Group courses: Every Monday (Except absolute beginners)
Absolute beginners 2023:  9/1,  6/2,  6/3,  3/4,  17/4,   2/5,  15/5,  29/5,  12/6,  26/6,  3/7,  10/7,  17/7,  24/7,  31/7,  7/8,  14/8,  21/8,  28/8,  4/9,  18/9,  2/10,  16/10,  13/11

Summer Camp Alicante 2023:  19/6,  26/6,  3/7,  10/7,  17/7,  24/7,  31/7,  7/8,  14/8,  21/8
Individual courses: Flexible
Holidays 2023:  6/1,  20/3,  7/4,  20/4,  23/6,  1/5,  15/8,  12/10,  1/11,  8/12 and Christmas holidays (from 25/12/2023 to 29/12/2023)
Welcome to one of Spain's main holiday destinations. A dynamic city, Alicante is a province which combines in its unique way the most traditional and the most cosmopolitan, where you will find bustling cities rubbing shoulders with small fishing villages (and their fantastic fish auctions!), cliff-bordered coasts, quiet beaches, unforgettable islands – a true contrast in the best sense.
Highlights:
Don't miss the opportunity to climb up to the Santa Barbara fortress and enjoy the most wonderful views of the city and coast.
Visit the old part of town, and discover the city´s rich cultural history.
If you like the beautiful Mediterranean beaches, Alicante will be a paradise for you. The sun, with its shiny dance on the deep blue sea, opens the door to the world of light and sand of the Costa Blanca.
Take a leisurely walk through the port and down the Explanada de España, where tall palm trees look down on a multitude of outdoor cafés.
This leads you to the port, which is also part of the "tapas and copas" area When night falls, this eastern pier turns into one of the city´s liveliest areas!
Our partner school in Alicante (Proyecto Español) is located in the heart of the city – behind the infamous Mercado Central – the school is never more than a stone's throw from every amazing attraction of this beautiful city.
Accredited by the Cervantes Institute, the school consists of twenty-three spacious, vibrant and modern classrooms, each fitted with projectors, air conditioning and heating. Other services include wireless Internet access, a lively cafeteria where we regularly organize language exchanges with Spaniards, a library, a computer room, relaxing sofas, tablets, disabled access, and dedication from everyone involved.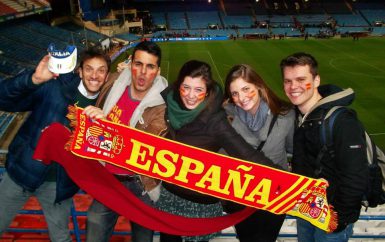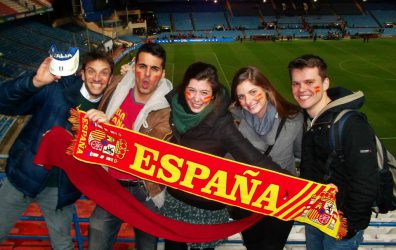 In Town
Guided walk in the heart of the city.
Thematic city walks and tours.
Football matches.
Visits to exhibitions and museums such as the Museo Arqueológico MARQ.
Visits to the beach and the port of Explanada de España.
Trips to the theatre, concerts, other events.
Bars, restaurants & club nights with other students at the port.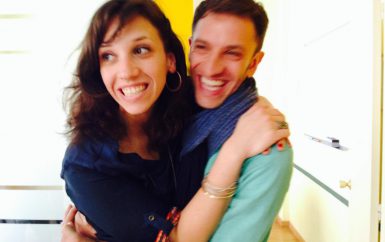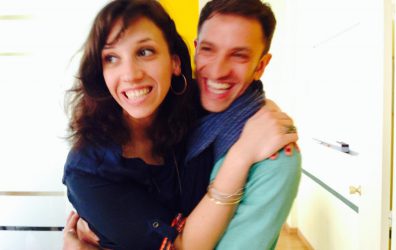 In school
Live Music shows.
Spanish film screenings and a Spanish cinema club.
Wine and tapas nights.
Meet & Dance to Latin music.
Talks and readings on social, political or historical topics.
Spanish literature workshops.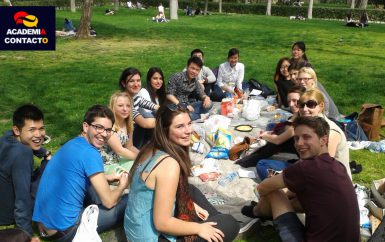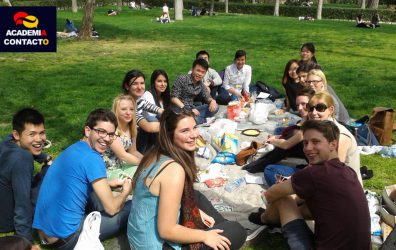 Excursions
Half-day trips.
Whole day excursions (Sat. or Sun.) (eg : the Santa Barbara castle with the views of the city and the Costa Blanca).
Weekend excursions and guided tours to other parts of Spain or nearby countries e.g. Valencia, Villajoyosa, Altea, Guadalest y Fuentes del Algar with a guide.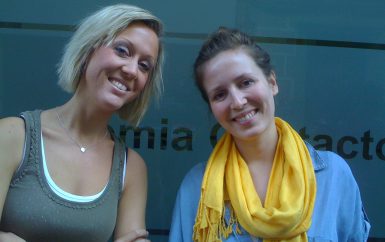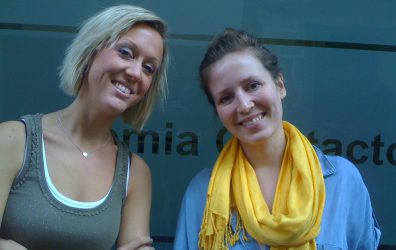 Before the Spanish course
You can reserve your place in advance or at short notice.
Transfer available from the airport to your accommodation.
We help you with your accident or health insurance.
We can manage your accommodation.
Option to book a course and get started quickly.
You can cancel if plans change, thanks to our cancellation insurance.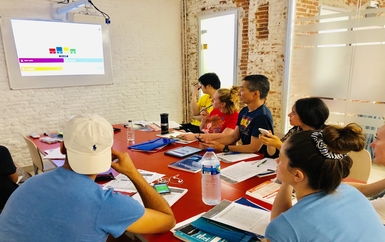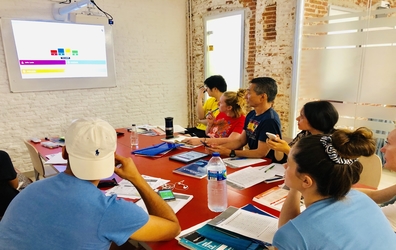 In school
Didactic materials

Extensive library

Individualized orientation

Magazines and newspapers in Spanish

Internet for students

Academic card

You can print your tickets

Academy certificate

You can pay by credit card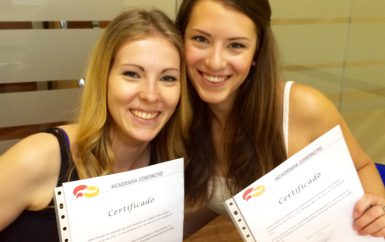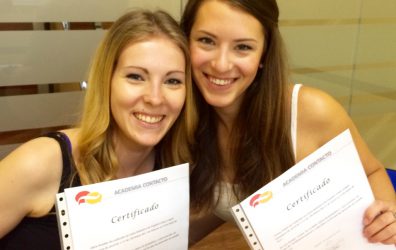 After class
Information on events of cultural interest and fun plans.
Offer of activities for all tastes every week.
Conversations with other Spaniards to strengthen the language.
24 hours phone if you need it.