关于我们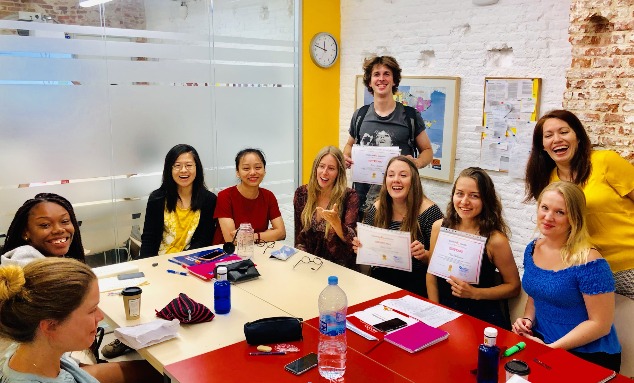 Opened in 2001, Academia Contacto is a language school specialized in teaching Spanish to foreign students. We offer courses in our school, the capital of Spain, Madrid, as well as in our partner schools in Barcelona and other fantastic cities such as Alicante, Valencia, Granada and Seville.All schools are accredited by Instituto Cervantes.In Madrid we have 8 comfortable and modern classrooms with air conditioning and heating, wireless Internet access, library and multimedia area with tablets, tables, sofa...
You can choose from our wide range of courses for each level, from absolute beginner to proficiency. Classes start every week, in small groups, and are truly dynamic and interactive so that you can learn and improve your knowledge of Spanish in a fun but professional way, in a pleasant and friendly atmosphere.
Our teachers are native speakers with a university degree, specialized in teaching Spanish as a foreign language and fully experienced. Their motivation and their passion is getting you to learn Spanish thanks to their competence. They are ready to answer any doubt or question you may have and to lead you into the world of Spanish culture.
Therefore we offer you a programme of activities and excursions which take place in the afternoons or at the weekend. By taking part you can discover the cities and enjoy the society and culture of the country just like a real Spaniard.
We love our culture and language and work hard to transmit that to you.
Although the majority of our students come from Europe (almost 75%), we also have students from America, Australia, Asia and Africa. They are usually university students or young professionals who want to learn Spanish to improve their competence, but there are also students over 40 who easily integrate into our groups.
Since we started our activity as a school we have been offering a dedicated and professional service at an extremely competitive price. We are totally at your service for whatever requirements you may have and we aim at converting your stay here into the most valuable experience.
Welcome!